Maine Financial Group is more than just a finance company… we're a local lender that provides fast service and cost-effective financial solutions. Since 1992, we've provided loans to business owners in the construction, forestry, trucking, and water-well drilling industries.
Let us help your business grow and:
Purchase new or used equipment.
Refinance existing loans you have elsewhere that could lower your monthly payment.
Consolidate multiple loans and payments into one to streamline bookkeeping.
Obtain working capital to make purchases, repair equipment, or fund your business operations.
Whether your business is just getting started or already well-established, choose from several flexible programs and options for your business needs. As a Preferred Lender with the Small Business Administration, we offer several streamlined programs including SBA Express and Patriot Express.
Let us help you get the money you need to grow and operate your business.
Easy Application. Call 1-800-974-9995 and apply directly over the phone. With an average call time of under 10 minutes, most requests receive up to $200,000 with no financial statements required.
Fast Service. Same day credit decisions and funding typically within 24–72 hours of approval.
Customized Programs. Flexible approval options including 100% financing with additional collateral in lieu of down payment, deferred payments, seasonal skip payment options, and customized payment schedules.
No Surprises. Our affiliation with Katahdin Trust, a full-service community bank in Maine since 1918, allows us to offer competitive rates with no hidden fees, pre-payment penalties, or residual end-of-contract payments.
Our team of local experts is ready to assist you!
Contact a lender today at 1-800-974-9995 | info@mainefinancialgroup.com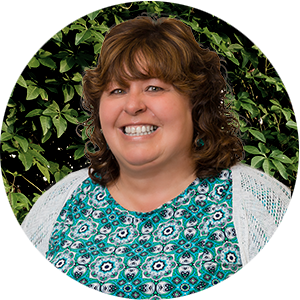 Susan McCarthy
Vice President, Manager & Commercial Services Officer II
Sue has been with Maine Financial Group since 1993. Sue grew up in Lincoln and currently resides in Biddeford. Sue attended college at Northern Maine Community College and graduated with a degree B.A. in Business and small computers. In her spare time, Sue enjoys participating in community events. A few years ago Sue biked a hundred miles over the course of a weekend to raise money for muscular dystrophy. Email Susan
James Amabile
Vice President, Commercial Services Officer II
Jim has been with Maine Financial Group since 1998. Jim grew up in Portland and currently resides in Gorham. He attended the University of Southern Maine and graduated with a B.A. in Business and a minor in economics. In his spare time, Jim enjoys playing the guitar. Email James
Blake Hamel
Commercial Services Officer
Blake joined Maine Financial Group in 2019. He grew up in Monmouth and currently resides in Portland. Blake has a B.S. in Business Administration, with a double major in Finance and Accounting from the University of Maine. He also obtained his M.B.A from Thomas College in 2015. In his spare time, Blake enjoys hiking, traveling, and watching professional sporting events. Email Blake
A Katahdin Trust Company Affiliate
We are an affiliate of Katahdin Trust Company, a community bank in Maine founded in 1918. This relationship provides our customers with access to capital from a stable source committed to lending in a challenging economy.
Learn more about business loans and lines of credit from Katahdin Trust Company ►

All loans subject to credit approval.